Joining Fee
You will be charged a once-off Joining Fee of €49.99 at checkout when you first sign up to LeaseBike. This is a one-time payment and is separate to your weekly LeaseBike payments. Your weekly payments will begin on the day you collect your bike.
Weekly Lease Fee 
Your weekly LeaseBike payment of €49.99 will commence on the day you collect your bike. These weekly payments will continue until you cancel your membership AND return your bike.
Repair & Replacement
In the event that something goes wrong with your LeaseBike, Bleeper will repair or replace it. You can bring your bike to Bleeper's workshop on Merchants Quay or avail of our call-out service, which operates as follows:
LeaseBike Repair & Replacement Service

Location

Wait Time

Call-Out Fee

Bleeper Workshop

Same-Day1.2

N/A

Within The Canals

Same-Day / 24 Hours1.2

€7.50

Within The M50

24 Hours1

€15

County Dublin outside M50


48 Hours1

€20

1Monday-Friday, during workshop opening hours.

2Same-Day service is possible if Bleeper is notified before 1pm.
 If you have a bike repair issue, please contact customercare@bleeperactive.com and we will arrange a service for you.

Fair Use 
This Bleeper LeaseBike subscription permits unlimited use, there is no maximum number of kilometres you can use the bike per week.
Preventative Maintenance
Your LeaseBike subscription includes routine preventative maintenance, at no additional cost, which the user is required to accommodate, either at Bleeper's workshop or via our mobile mechanic service.
Bike Damage & Deposit
Security Deposit: On the day you collect your bike you will be required to pay a refundable deposit of €200. This deposit will be refunded in full when the bike and its accessories are returned in good condition.

Bike Damage: The user may be held liable for the cost of any damage caused to the bike or battery through misuse or carelessness. (Routine wear & tear such as punctures are covered through our Repair & Replacement service.) 
GPS Tracking of LeaseBikes
All LeaseBikes are fitted with GPS trackers as a security measure. This enables us to recover LeaseBikes if they are lost or stolen.Various GPS tracking devices are used and some bikes have multiple trackers installed. If you notice a GPS device on your LeaseBike (e.g. Your phone notifies you about a nearby tracking device) please do not tamper with it.
Theft, Loss & Liability 
Theft Prevention: The user will be supplied with locks which must be used to secure the bike. Overnight storage in a public place (e.g. on the street) is not permitted.



Battery Security: Our e-bikes come with removable batteries which can be removed using a key. Users are encouraged to remove the battery from the e-bike whenever the bike is locked in a public place.



Liability: In the event of the loss or theft of the bike and/or the battery, the user is obliged to report this to Bleeper within 24 hours. Depending on the circumstances of loss (e.g. if the bike was locked or not), Bleeper will be entitled to charge the user a deductible up to the following maximum amounts:


Deductibles for Theft or Loss of Bike

Loss (Double-Locked)

€300

Loss (Single-Locked)

€450

Loss (Not Locked)

€1,300

Additional Deductible for Loss of Battery

If the battery is lost, a deductible of €500 will be charged.
Please click here for the full Terms & Conditions.
| | Part Specification |
| --- | --- |
| Motor | |
| Battery | |
| Range | |
| Display | |
| Max speed | |
| Gears | |
| Brakes | |
| Weight | |
| Lights | |
| Pedal assist | |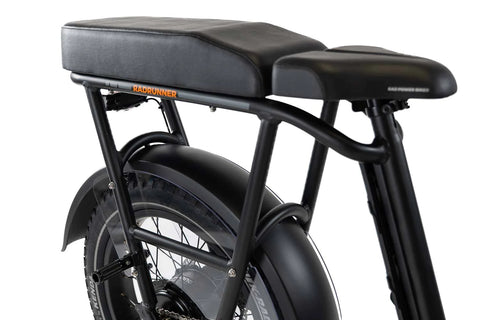 Stability
Go from path to pavement with easier handling, thanks to a more laid back head tube angle that increases your stability. The rigid front fork provides ultimate control when cruising around town
Gear up & Go
Attach a basket to the intergrated rear rack or a Yepp Maxi child seat and bring your kids along for the ride. The dual leg kickstand provides added stability when loading up on cargo or passengers.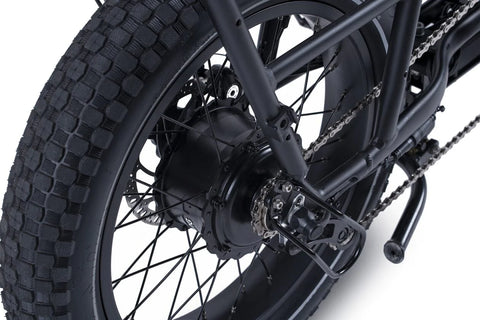 Puncture Resistant Tires
Made from a layer of aramid and ceramic particles inside the tire under the tread, the Kenda K- Shield integrated tire liner is a line of defence designed to provide extra protection against punctures from thorns, glass and other small materials
HAVE ANY OTHER QUESTIONS?
Feel free to leave your questions to us. We will reply you within 24 hours!