Cycle to Work Scheme
1. Add the e-bike or e-cargobike and any optional extras and accessories you wish to order to your cart

2. E-bikes and e-cargobikes are covered by the Cycle to Work Scheme up to the value of €1,500 (e-bikes) or €3,000 (e-cargobikes). If you select a bike worth more than the allowance, the balance must be paid during cart check out;

3. Once you have completed our check-out steps we will email you an invoice for the balance to be paid by your employer;

4. Once your employer pays that balance, we will send you a confirmation email and our customer care team will arrange a delivery time with you for collecting your bike from our city centre workshop. 
Shipping Policy
All of Bleeper's e-bikes and e-cargobikes can be collected (assembled & ready to ride) from our Dublin City Centre workshop. We offer free delivery within Dublin and we also provide nationwide delivery via a courier service. The cost of nationwide delivery varies depending on the size of the product, so please contact us for more information.
Refund Policy
If you change your mind you can return a product to us, but you must notify us within 7 days of your purchase. We cannot accept returned goods if they have been used or damaged. Please see our Terms of Purchase for more information about our Returns Policy.
Warranty
All of Bleeper's new e-bikes and e-cargobikes come with a 12-month warranty as standard, along with the manufacturers' warranties. Please see our Terms of Purchase for more information about our warranty.
Your New Van
The Raleigh eCargo Pro is a viable & sustainable alternative to a van for deliveries and logistics in urban areas. What you lose out on in storage space, you make up for by beating the traffic, meaning you can actually deliver as much as, if not more than, a van over the course of a working day. 
Signed, Sealed & Delivered
The weatherproof cargo box has a lockable lid, ensuring that whatever you're hauling will be kept dry and secure at all times. Bleeper can also provide a customised decal service, enabling you to put your own branding and signage on the sides and top of the cargo box - a sure way to make your business stand out from the crowd.
High End Components
The Raleigh eCargo Pro is fitted out with all the necessary components to make your daily trips a breeze. These include:
Yamaha Mid-Engine 250W, 70Nm Torque Mid Motor
Yamaha Downtube 36V, 13.9 Ahr 500Wh Battery
Range From 30-60Km
Integrated Front And Rear AXA LED Lights
Extra Sturdy Frame, Shockproof Treated Coating 
Tektro T285 Hydraulic Disc


Warranty
Bleeper offers a standard 12-month warranty protecting you against any defects. This does not affect the manufacturer's warranty. 
| | Part Specification |
| --- | --- |
| Motor | |
| Battery | |
| Range | |
| Display | |
| Frame | |
| Max speed | |
| Gears | |
| Front carrier | |
| Lock | |
| Lights | |
| Tires | |
| Max weight | |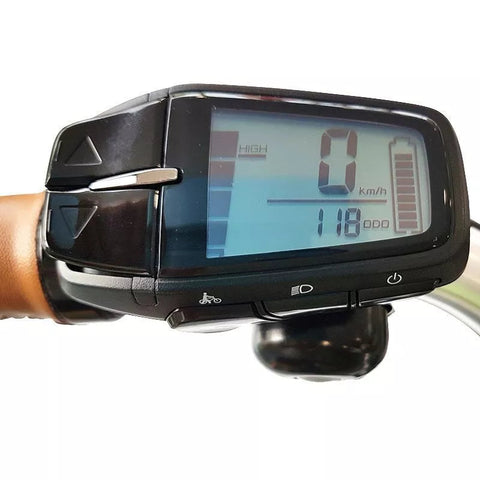 Yamaha display A
The Display A features a simplified and easily operable large liquid crystal display, with speed and battery capacity functions
Balance
26" rear wheel and 20" front wheel, to bring you the optimum balance of performance, power and comfort.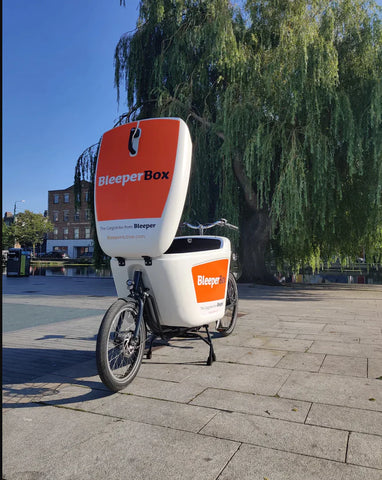 80kg Load Capacity
A lightweight fibreglass box carries up to 80kg of cargo, ideal for last-mile deliveries.
HAVE ANY OTHER QUESTIONS?
Feel free to leave your questions to us. We will reply you within 24 hours!